5-minute Almond Butter Toast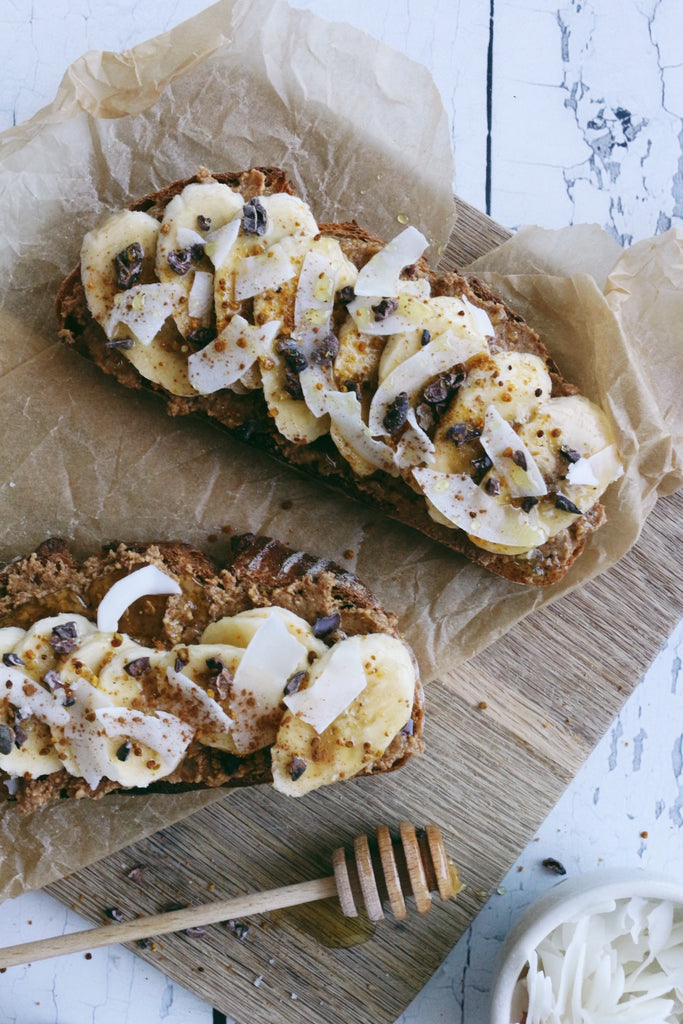 Calling all yogis, cross fitters, gym goers, all-around healthy people, and anyone looking for healthy & delicious breakfast ideas. How about a quick almond butter toast with no dairy or refined sugar, low in gluten, tastes like dessert AND has super foods.

Don't believe us? Take 5 minutes to put these toasts together for a nutritious breakfast or super satisfying treat, and thank us later. #100Ways got you feeling like a million bucks.
serving: 1
cooking time: 5 minutes
4 tbsp almond butter (feel free to use more ~ the more the better!)

1 banana
2 tbsp honey
1/4 cup unsweetened coconut chips
1 tbsp cacao nibs
1 tsp bee pollen
1/8 tsp cinnamon
1/8 tsp sea salt
2 slices of For the Love of Bread country sourdough, toasted.
To serve
Spread a generous amount of almond butter on the toasts.

Top with: sliced banana, a drizzle of honey, coconut chips, cacao nibs, bee pollen, cinnamon, sea salt.
Recipe Note
As always, we recommend a no-sugar nut butter. The honey and 

banana adds more than enough sweetness.