A lobster roll inspired sandwich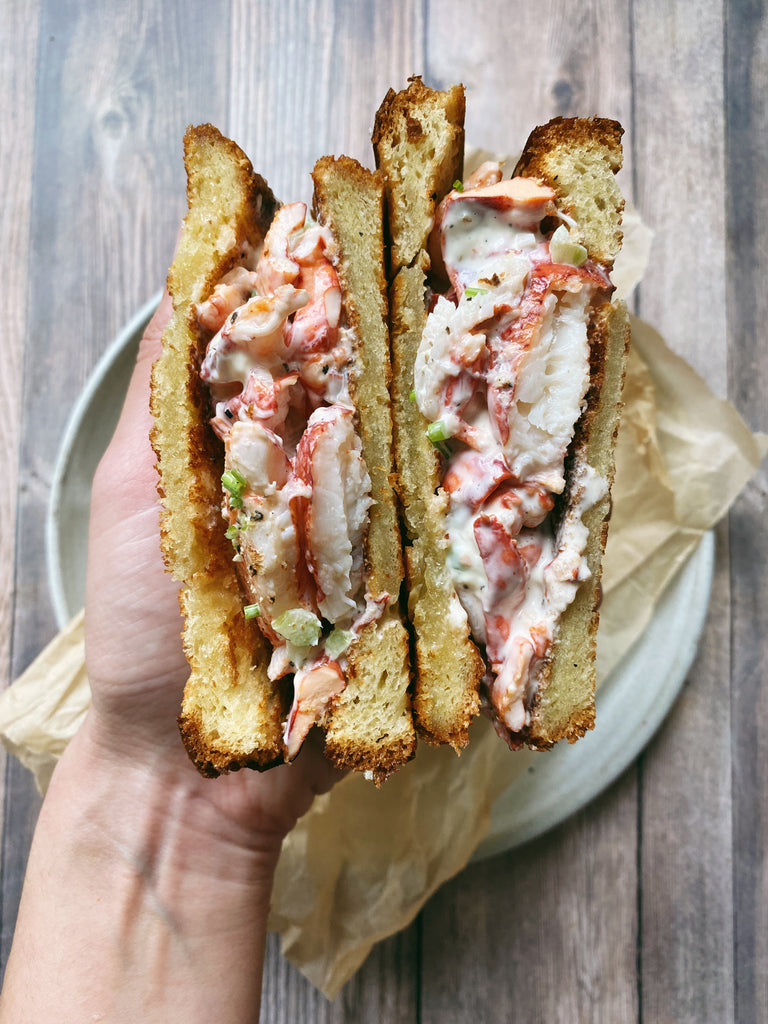 The lobster roll is a true New England classic — we take inspiration from this East Coast favorite for today's recipe. As with all cult-favorites, there are few and many approaches to a lobster roll. Some swear by mayo, others say strictly butter, celery, no celery, it goes on! For us, cooking is about adapting and making it your own — in our version we make a fresh lobster salad with a bit of mayo, lemon juice, chives, and celery. We then sandwich it between between two butter-pressed-toasted slices of brioche. Delicious! Feel free to adjust the ingredients quantities for additional sandwiches.
200-220 grams cooked lobster meat, cut into chunks

1 heaping tablespoon mayonnaise
2 tbsp lemon juice
2 tbsp celery, finely chopped
2 tbsp chives, finely chopped
salt and black pepper, to taste
2 slices of For the Love of Bread Bakery brioche
1 tsp butter
In a bowl, mix the lobster meat with the mayonnaise, lemon juice, celery, chives, salt and pepper till combined. Set aside. 
In a medium-size skillet over medium heat, melt the butter and add the brioche slices. Toast well on both sides until golden brown while using a spatula to slightly flatten the slices. 
To assemble - add the lobster salad onto one of the brioche toasts, place the remaining brioche slice on top and close into a sandwich. 
Enjoy!