A zesty herby caper salsa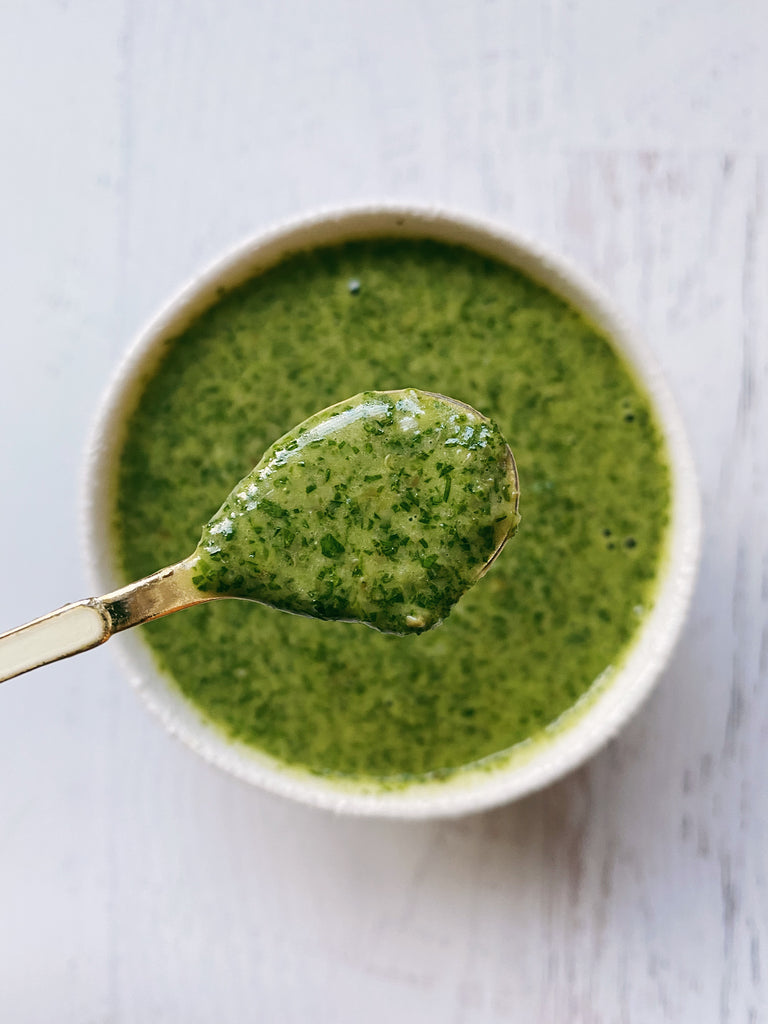 This zesty flavor bomb condiment is the magic ingredient for your toasts all week long. We use generous amounts of parsley, cilantro, dill, and oregano with briny capers, garlic, lemon juice, and chili flakes all blitzed together in a food processor. Feel free to adapt this recipe to any other tender herbs you have on hand — almost anything goes. We love using this salsa on avocado toast, in an egg sandwich, on top of labneh or cream cheese, in a grilled cheese, or as a spread on a roasted veggie or grilled chicken sandwich. The options are endless and you'll find yourself reaching often for this delicious salsa!


half-bunch fresh parsley, roughly torn

half-bunch fresh cilantro, roughly torn
half-brush fresh dill, thick stems removed and roughly torn
5 sprigs oregano, leaves removed from the stem
2 tbsp capers, drained
2 cloves garlic, roughly chopped
1/4 cup extra virgin olive oil
juice from 1/2 a lemon
pinch of chili flakes
pinch of salt, optional to taste

Add the parsley, cilantro, dill, oregano, capers, garlic, olive oil, lemon juice, and chili flakes to a food processor and blend till smooth. Taste for seasoning and add a pinch of salt if necessary. Enjoy on your toasts and sandwiches all throughout the week!