Rye and Manchego Cheese Board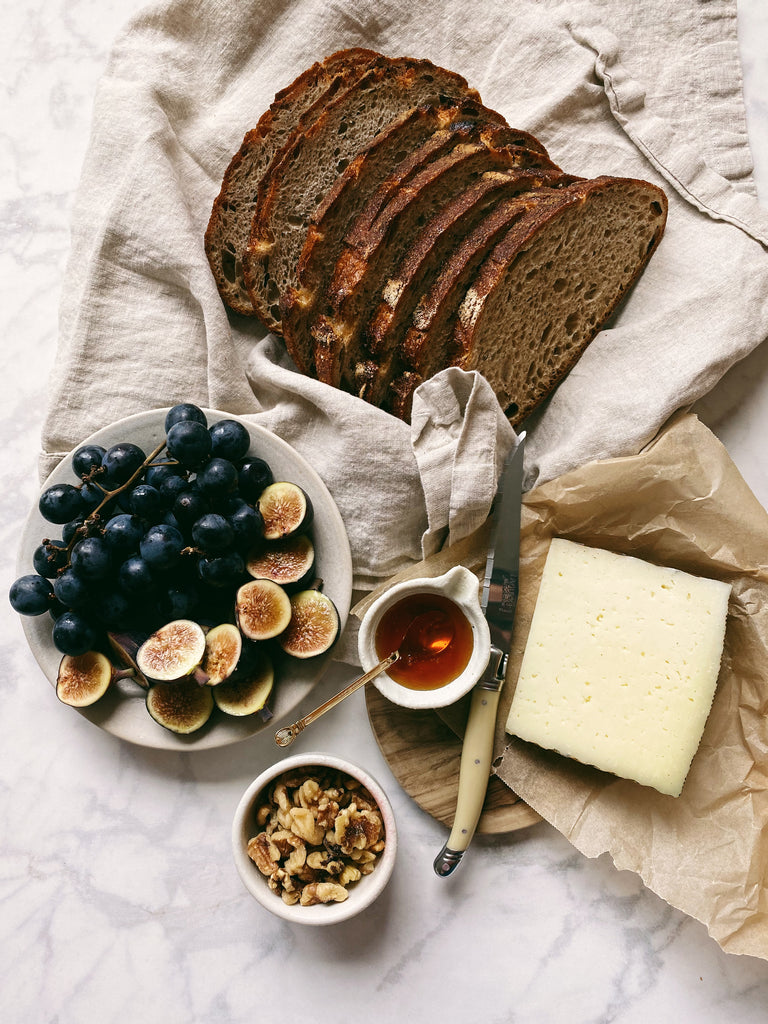 Looking for a great way to elevate your next dinner party or weekend evening at home? Bread and cheese is definitely a favorite. This time we have selected a wonderful manchego cheese to compliment our recently launched organic French rye. The slight tang of the 100% organic, 100% sourdough French rye goes perfectly with the mellow nuttiness of the manchego. The manchego we have selected is of protected origin, made in the La Mancha region of Spain from the milk of free-range Manchega sheep. It is aged for three months with a delicious nuttiness and mild flavor. Even the fussiest eater will enjoy this sweet and slightly salty cheese.
To dress it up, we recommend figs, grapes, walnuts, and honey - which brings it all together in the best way possible. Layer it all and enjoy! So simple, so good.