Brie & Jam Grilled Cheese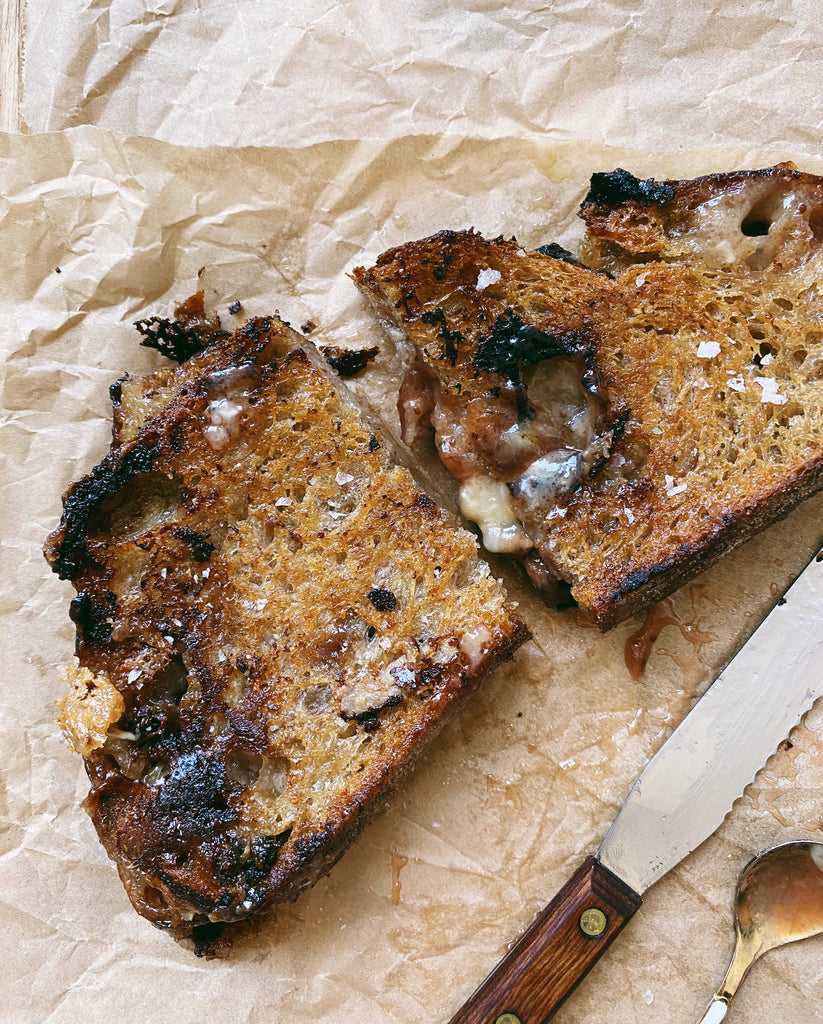 There's grilled cheese, and then there is brie and jam grilled cheese. With triple cream brie and sweet jam, it's an irresistible combo of crispy and gooey, savory and sweet.

We use a strawberry rhubarb jam in honor of spring, but feel free to use any jam you have on hand. As usual we are using our country sourdough batard, but our sister brand, The Better Bread Co, would also be a great option*.
FYI that sprinkle of sea salt at the end is just not optional!
1 tbsp unsalted butter

2 slices For the Love of Bread country sourdough bread*
2 tbsp jam of your choice
75 grams triple cream brie, sliced in chunks (regular brie is fine as well)
sea salt to finish
Heat a skillet over medium heat. Generously butter one-side of each slice of sourdough. Place the buttered side down of one slice in the pan and spread 1 tbsp of jam on it. Add the brie on top with the remaining tablespoon of jam. Place the remaining slice of sourdough on top (buttered side facing up) and close into a
sandwich. Let toast till golden brown, about 3 minutes. Flip over and toast the other side until golden and all the brie has melted, pressing down firmly with a spatula — about 3 more minutes.

Finish with a sprinkle of sea salt and serve immediately. Enjoy!