Caramelized apples and peanut butter toast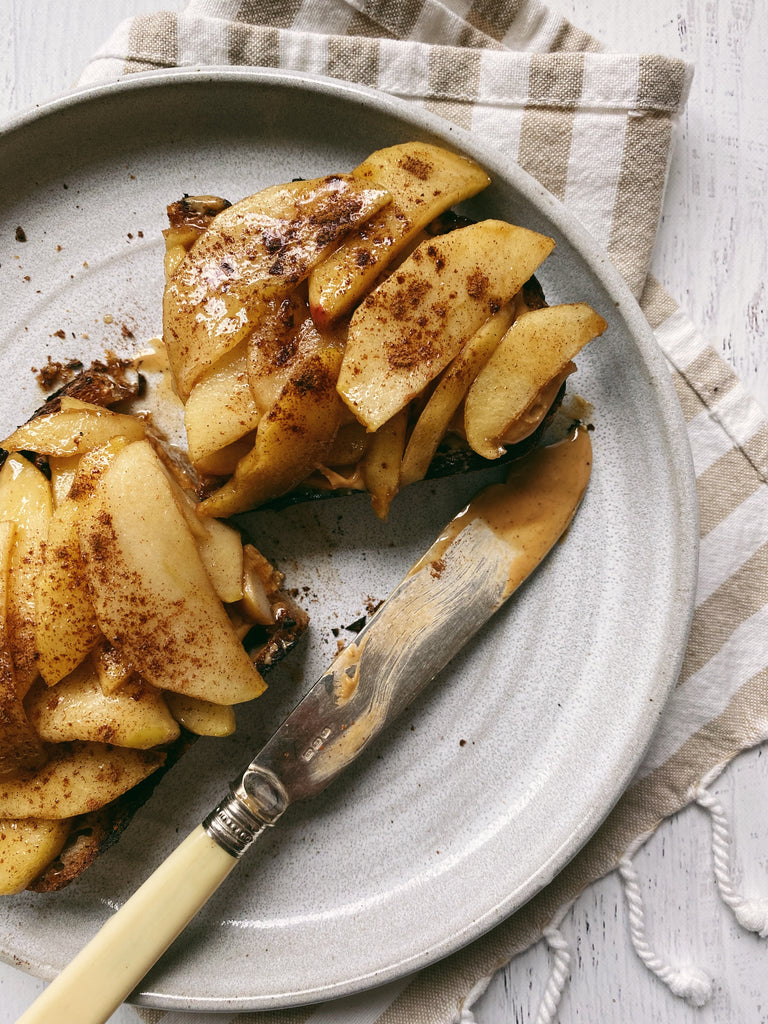 Soaring temperatures in the UAE have us dreaming of cooler months. Apple season is around the corner and with that we have a fall-inspired toast with caramelized apples and peanut butter. We gently sauté the apples in butter, brown sugar, and cinnamon giving us all the apple pie feels. Topped on peanut butter toast - it's a cozy little treat!
1 tbsp butter

1 medium size apple of your choice, peeled, cored and sliced
1 tbsp light brown sugar
1/2 tsp ground cinnamon + more for finishing
a pinch of salt
1 slice For the Love of Bread organic country sourdough batard, toasted
2 tbsp peanut butter

Heat the butter in small skillet over medium heat with the apple slices, brown sugar, 1/2 tsp cinnamon, and salt. Sauté the apples, tossing slightly for 4-6 minutes until tender and the butter-sugar-cinnamon mixture resembles a loose caramel. To assemble, spread the peanut butter evenly over the toasted sourdough and top with the caramelized apples. Finish with a dusting of ground cinnamon. Enjoy!