CHILI CHEESE TOAST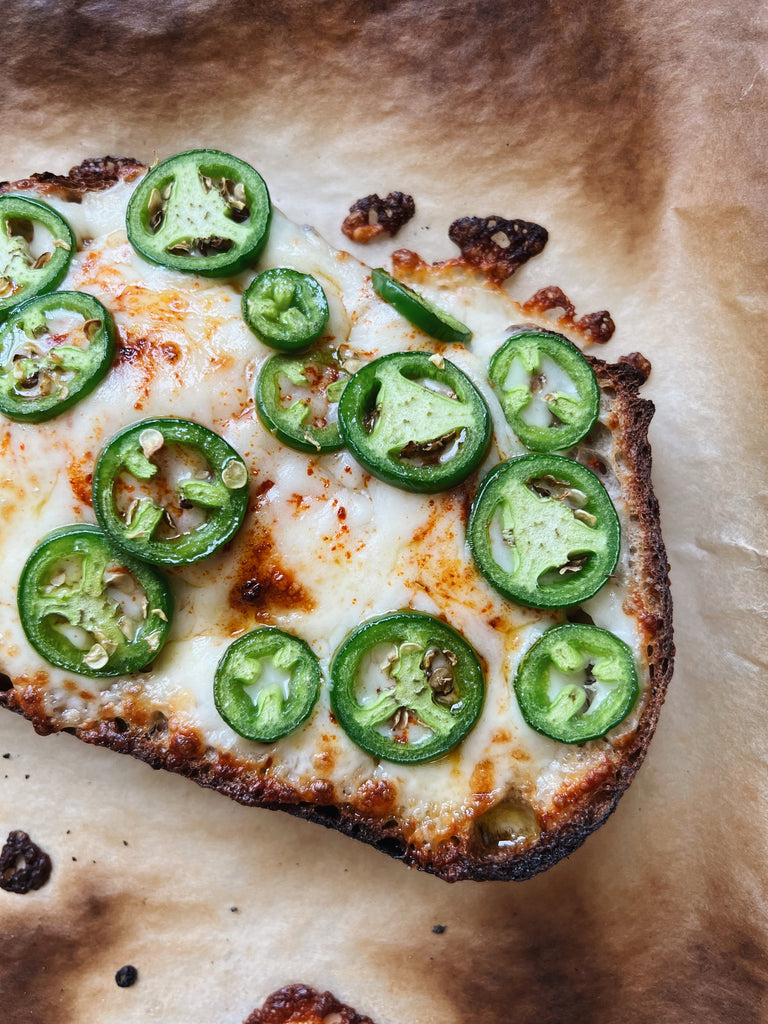 The chili cheese toast. An absolute necessity on your list of go-to snacks. We use a whole cup of grated sharp cheddar (the more cheese, the better) with red chili powder and fresh jalapeño slices for extra heat. The garnish of fresh cilantro adds that fresh finish. 
INGREDIENTS
1 large, thick slice of For the Love of Bread organic sourdough. For this recipe we like the Country Batard or Tourte de Meule.
1 Tbsp extra virgin olive oil
1 cup grated sharp cheddar cheese
1/4 tsp red chili powder
1 jalapeño, thinly sliced
fresh cilantro, to garnish
METHOD
Line a sheet pan with foil or parchment paper and set the oven to the broil setting.

Place the bread on the sheet pan and drizzle with olive oil.

Add the grated cheese evenly on the toast and sprinkle with red chili powder.

Place the jalapeño slices on top.

Place the toast under the broiler for 2-3 minutes until the cheese is completely melted, golden, and bubbly.

Garnish with fresh cilantro to finish.

ENJOY!