Cinnamon cream cheese toast with brown sugar caramelized bananas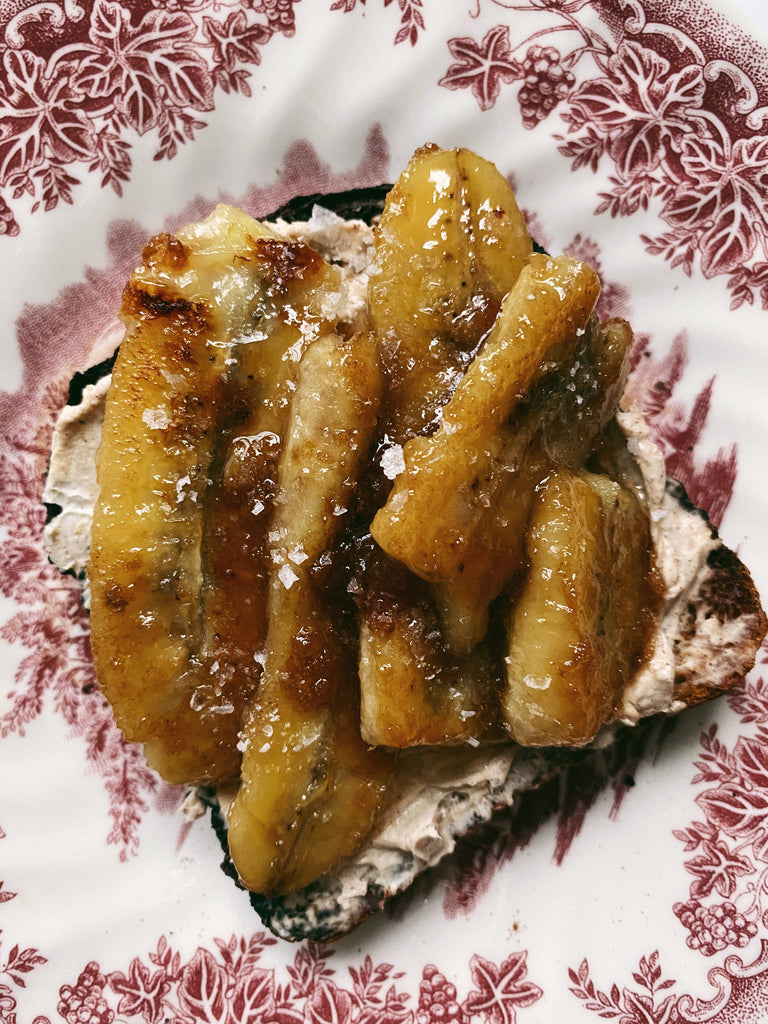 Channeling some major banana bread vibes here - we sauté a banana in salted butter and brown sugar until golden and caramelized. We then mix some ground cinnamon into cream cheese creating our own flavored spread. Spread onto our toasted sandwich bread and topped with those delicious bananas and a pinch of flaky salt for good measure — you've got yourself a dessert-like toast, without any of the baking fuss!
1 banana, sliced in half and then sliced in half lengthwise

1 tbsp salted buter
1 tbsp light brown sugar
1 slice For the Love of Bread organic country sourdough sandwich bread, toasted
1/4 cup cream cheese, at room temperature
1/2 tsp ground cinnamon
flaky sea salt, to finish
Add the butter and brown sugar to a medium-size skillet over medium heat. Once the butter starts to sizzle, add the bananas and let caramelize on one size for 1-2 minutes until golden, flip and repeat for the remaining side. Meanwhile mix the cinnamon with the cream cheese till combined. To assemble - spread the cinnamon cream cheese evenly over the toasted sourdough slice. Add the caramelized bananas on top and finish with a sprinkle of flaky salt. Enjoy!