Classic Heirloom Tomato Toast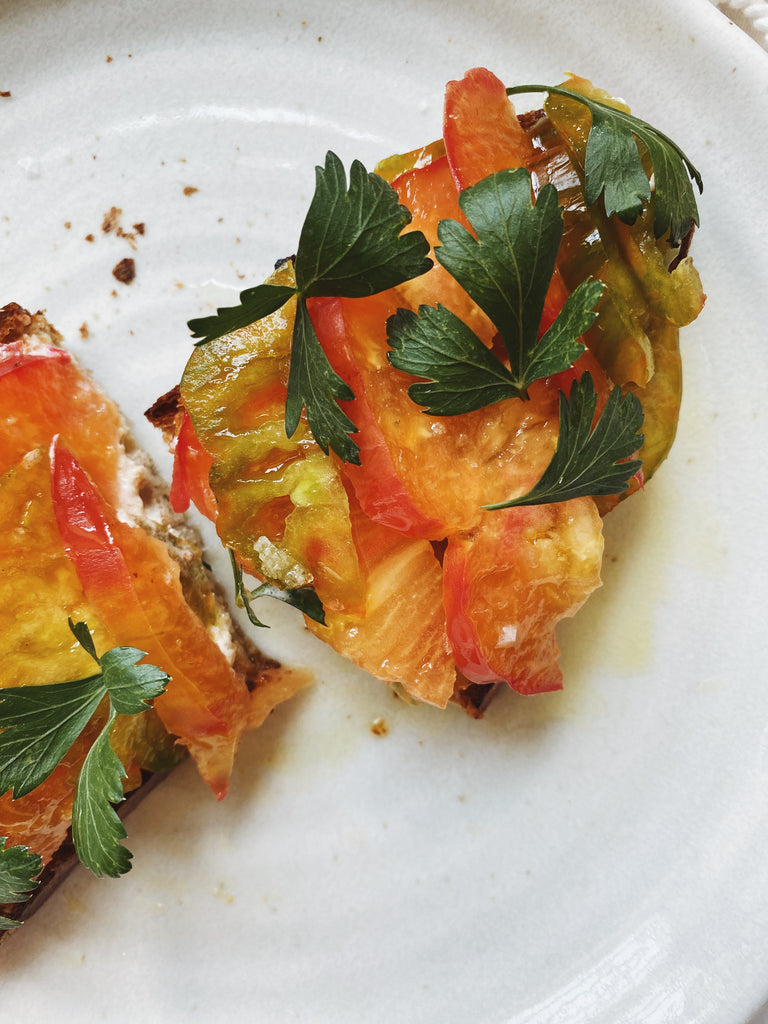 We love seasonal produce! In honor of juicy, bright heirloom tomatoes and other varieties we're seeing in abundance right now, we've put together a super classic tomato toast recipe. Toasted sourdough is rubbed with garlic and smeared with mayo, yes mayo - if you know you know. Topped with colorful sliced tomatoes, lots of salt, olive oil and perhaps a bit of green on top if you'd like. This is the tomato toast for all times!
1 slice For the Love of Bread country sourdough batard, toast

1 garlic clove
1 tbsp mayonnaise (full-fat recommended)
1-2 tomatoes, sliced
sea salt, to finish
extra virgin olive oil, to finish
fresh parsley, basil, chives or dill, to garnish (optional)
Rub the toasted sourdough with the garlic clove and spread the mayonnaise evenly on the toast. Layer the tomato slices on top. Finish with a generous pinch of sea salt and a good drizzle of olive oil. Garnish with fresh herbs. Enjoy!