Coffee butter & melted dark chocolate toast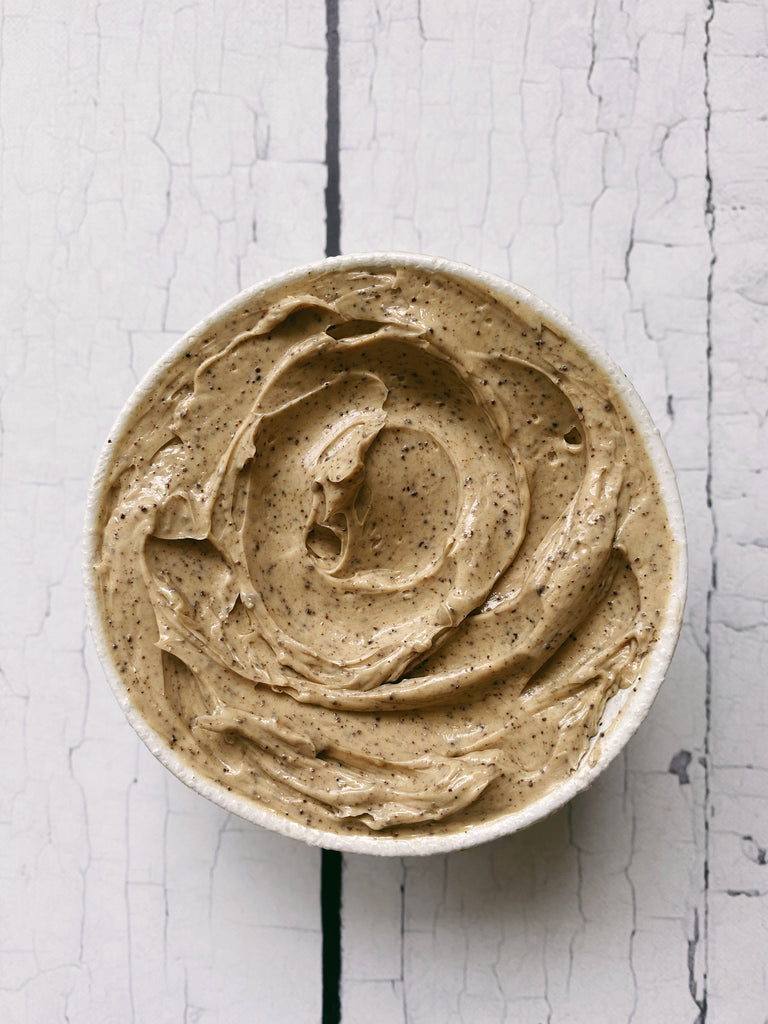 Attention coffee lovers!

Today we are serving up a little caffeine jolt for your toast with a recipe for coffee butter! Butter is infused with freshly ground coffee beans, vanilla, a dash of salt and whipped with a bit of double cream till light and fluffy. Spread on toasted sourdough with a drizzle of melted dark chocolate takes this toast to a whole new level. We didn't add any sugar to the butter and instead sprinkled some crunchy turbinado sugar on top for texture and a hint of sweetness. Make sure to finely grind your coffee beans - we used the most fine setting on our grinder for a powder-like consistency. Coarsely ground coffee beans will not dissolve into the butter and will result in a grainy texture.


1 stick (113 grams) unsalted butter, at room temperature

2 tbsp fresh double cream
1 tbsp finely ground coffee
1/2 tsp vanilla bean paste or vanilla extract
1/4 tsp salt
2-4 slices For the Love of Bread organic country sourdough batard, toasted
20 grams 70% dark chocolate, melted
turbinado sugar, to finish
Using a mixer, beat the butter with the double cream, ground coffee, vanilla, and salt until light and very fluffy. 
Transfer to a bowl or jar. 
Spread the coffee butter generously onto the sourdough and drizzle with dark chocolate. 
Finish with a sprinkle of turbinado sugar. 
Enjoy!