Dark chocolate spread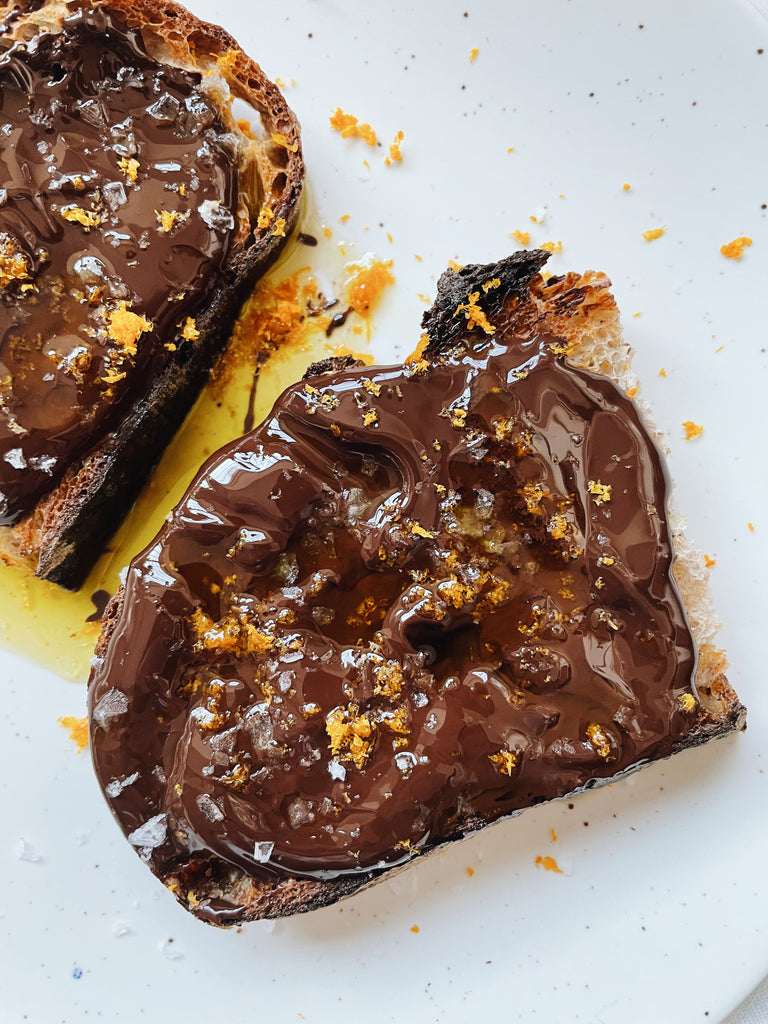 Nutella is cool and all, but have you ever had pure melted dark chocolate spread on your toast? Oh and a drizzle of olive oil, fragrant orange zest, and flaky salt on top too? This dessert toast is sure to satisfy any sweet craving, and comes together in just a few minutes. Using a high-quality dark chocolate keeps the sugar level down while the the grassiness of the olive oil pairs beautifully with it. A little zest from an orange goes a long way, reminiscent of the classic orange-chocolate combo. Complex, rich in flavor, and delicious!

(for one toast)

1 slice For the Love of Bread organic country sourdough batard, toasted

50-60 grams dark chocolate (we recommend 70% and above), roughly chopped
1 tbsp extra virgin olive oil
orange zest
flaky salt


Melt the chocolate till smooth in a microwave or using the double boiler method*. Spread the melted chocolate generously on the toast. Drizzle with olive oil and finish with a sprinkle of orange zest and flaky salt. Enjoy!

*for double boiler method:

Heat a saucepan with about 2 inches of water over medium heat. Once the water reaches a medium simmer, place a heat-proof bowl to fit inside the saucepan. It should be large enough to rest comfortably on top of the saucepan. Add the chocolate to the bowl and let melt over the double boiler, stirring with a spatula, about 3-5 minutes.