Egg & Avocado Tartine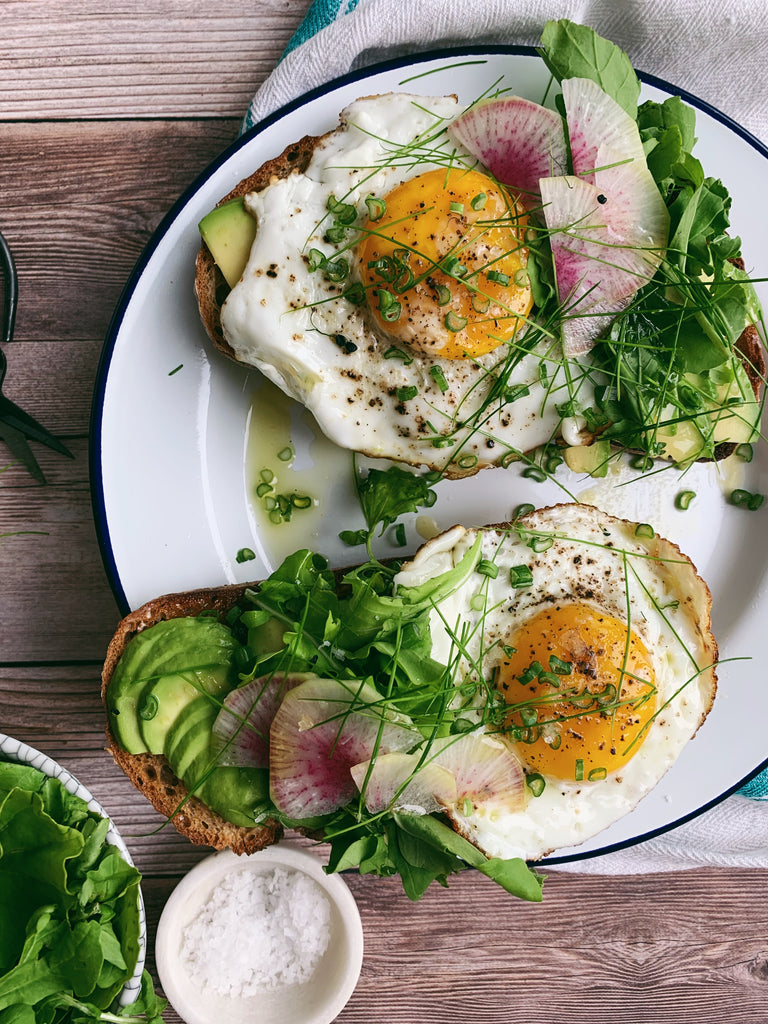 You have seen it a million times - the wildly popular avocado toast. It's appeal is undeniable and we just had to make our own version here at For the Love of Bread, tartine style.

Crispy fried eggs with a perfectly runny yolk, creamy avocado, herbs, peppery greens, crispy radish, flakey salt, coarse black pepper, drizzled with EVOO and layered on top of toasted and buttered sourdough bread. What more could you ask for?

This recipe works with whatever you have on-hand, don't overthink it. Just remember to put an egg on it.
For the fried eggs
cooking time: 2-4 minutes
2 eggs

1 tbsp natural oil of your choice
salt & pepper
Heat the oil in a skillet over medium heat. Crack the eggs into the pan, season with salt and pepper and cook to your liking. Flip if you like a less runny or well done yolk

To assemble and serve 
assembly time: 5 minutes
2 slices of For the Love of Bread country sourdough bread, toasted

butter
1 avocado, peeled with the pit removed and thinly sliced
2 fried eggs
handful of rocket leaves
1 radish, thinly sliced
herbs if your choice - we used thinly chopped spring onion & garlic chives
extra virgin olive oil
salt & pepper
Butter the sourdough toasts generously. Add avocado slices on top of each toast (fan placement optional!) Place a fried egg on each toast. Add the rocket leaves and radish slices. Garnish with the herbs. Drizzle the toasts with olive oil and season with salt & pepper. Enjoy!