Flavor Bomb Avocado Toast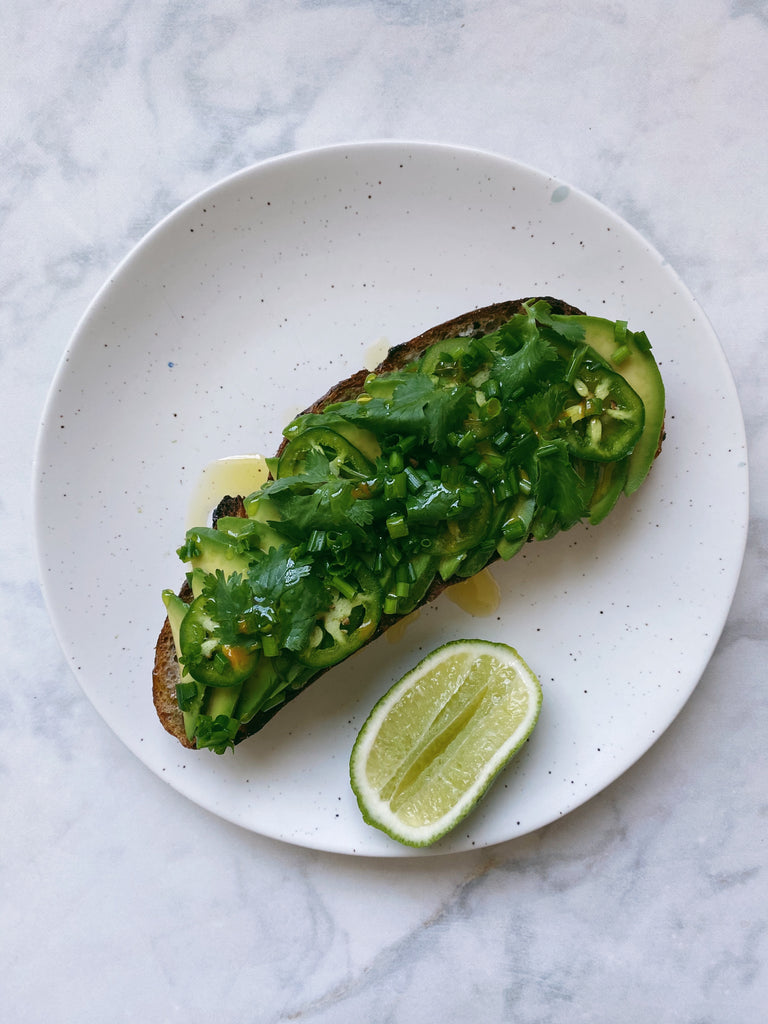 Yes you've seen it a million times, we know, but avocado toast is *still* a staple on breakfast tables around the world, including ours.

We love loading up our avo toast with fresh herbs and spicy bits —chives, cilantro, jalapeños, olive oil, throw it all on there. If you like bold flavors, this one is for you. You'll never need to order it in a restaurant again!
1 slice For the Love of Bread country sourdough batard, toasted

1/2 avocado, sliced
fresh jalapeño, sliced
handful fresh cilantro, torn
2 tbsp chopped fresh chives
1/2 tsp hot sauce
extra virgin olive oil
fresh lime juice
sea salt
Place the sliced avocado on top of the sourdough toast. Add the jalapeños, cilantro leaves, and chives on top. Add the hot sauce, a drizzle of olive oil, a squeeze of lime juice, and a sprinkle of sea salt to finish. Enjoy!