Greek Yoghurt, Figs, Pomegranate Molasses & Sea Salt Toast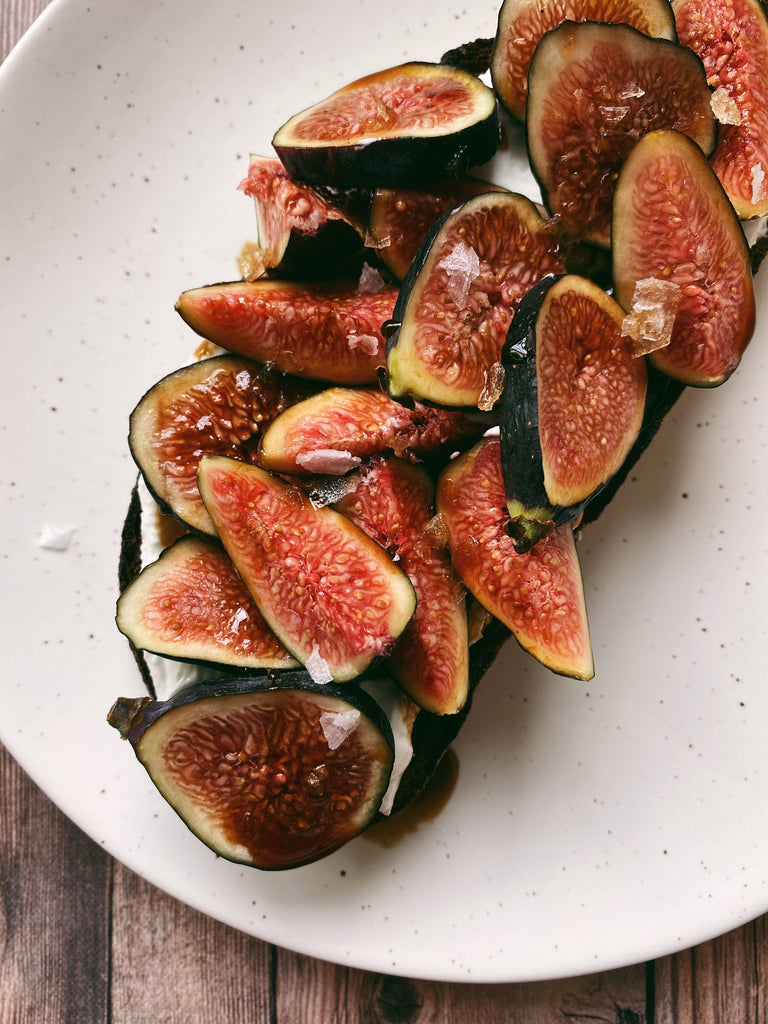 A jewel-toned beauty bursting with bold flavors from a handful of wholesome ingredients. This ridiculously simple recipe starts with buttered and pan-toasted sourdough, you could honestly just stop there, but let's keep going. A generous slather of thick, creamy Greek yogurt is a fluffy pillow for nestling beautiful figs. A drizzle of tangy pomegranate molasses and a sprinkle of flaky sea salt to finish makes for a beautifully tart combination that makes your mouth pucker...just a bit.
1 slice of For the Love of Bread country sourdough batard

1 tbsp butter
Melt the butter over medium heat in a skillet. Add the sourdough slice and let toast till golden on both sides (about 2-3 minutes)
To assemble and serve
2 tbsp Greek yogurt

4-6 figs, sliced & quartered
1 tbsp pomegranate molasses
flaky sea salt, to finish
Spread the Greek yogurt evenly over the toast. Place the fig pieces on top. Drizzle the pomegranate molasses over the toast and finish with a sprinkle of sea salt. Enjoy!