Grilled Halloumi & Veggie Sandwich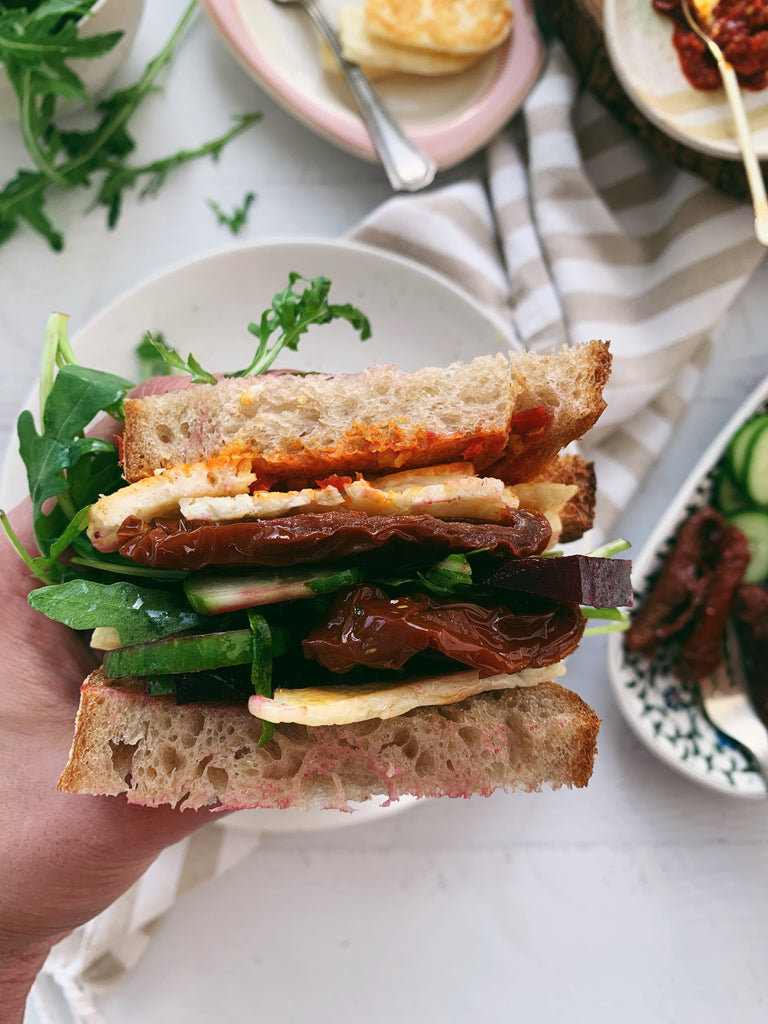 If you think about it, you can make a sandwich with just about anything. We love a fresh, light sandwich full of vegetables, especially during these hot summer months. This simple sandwich comes together with salty grilled halloumi cheese, spicy chili paste, sun dried tomatoes, cucumbers, beetroot slices and rocket. So healthy, so easy, and perfect for lunch on-the-go!
cooking time: 10 minutes
2 slices of For the Love of Bread organic country sourdough batard

chili paste

100 grams halloumi cheese, pan-grilled till golden brown on both sides

sun dried tomatoes

cucumber, sliced

cooked beetroot, sliced

rocket

extra virgin olive oil
To assemble and serve
Spread the chili paste on one side of one slice of the sourdough bread. Place the grilled halloumi cheese on top. Next add the sun dried tomatoes, then the sliced cucumber, beetroot, and a handful of rocket on top. Drizzle olive oil on top of the rocket and on the other slice of bread. Then place that slice on top of the other slice to form and close into a sandwich and enjoy!