Honey cinnamon yogurt, plums, walnuts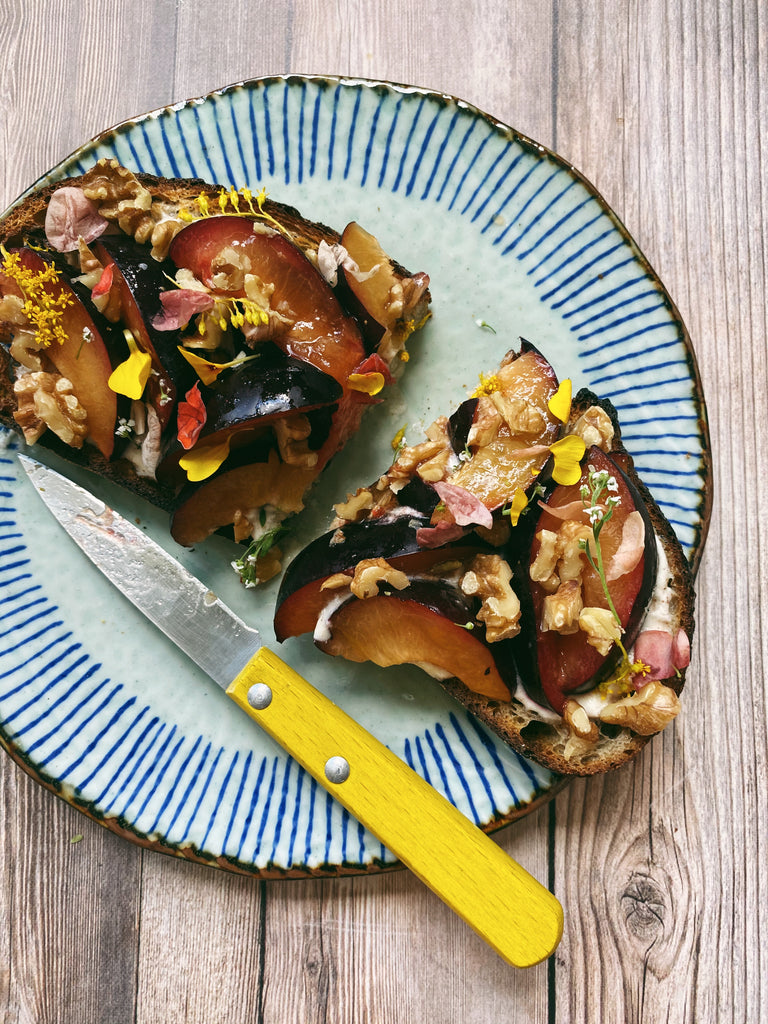 One good breakfast!

This toast is perfect for those mornings when you're in a rush and just need something quick and satisfying. We sweeten yogurt with just a bit of honey and a dash of cinnamon for some cozy warmth. Spread on toasted sourdough with sliced, juicy summer plums and a sprinkle of chopped walnuts for some crunch, it's like your own little yogurt bowl on toast!
1 slice For the Love of Bread organic country sourdough batard, toasted

3 tbsp yogurt
1/2 tsp honey
1/8 tsp ground cinnamon
1-2 plums, sliced in wedges
handful walnuts, chopped
edible flowers, optional
In a small bowl, mix the yogurt with the honey and cinnamon until combined. Spread the honey cinnamon yogurt generously on the sourdough toast. Place the sliced plums on top with a sprinkle of chopped walnuts. Garnish with edible flowers (optional). Enjoy!