Labneh, strawberries, maple syrup, chopped nuts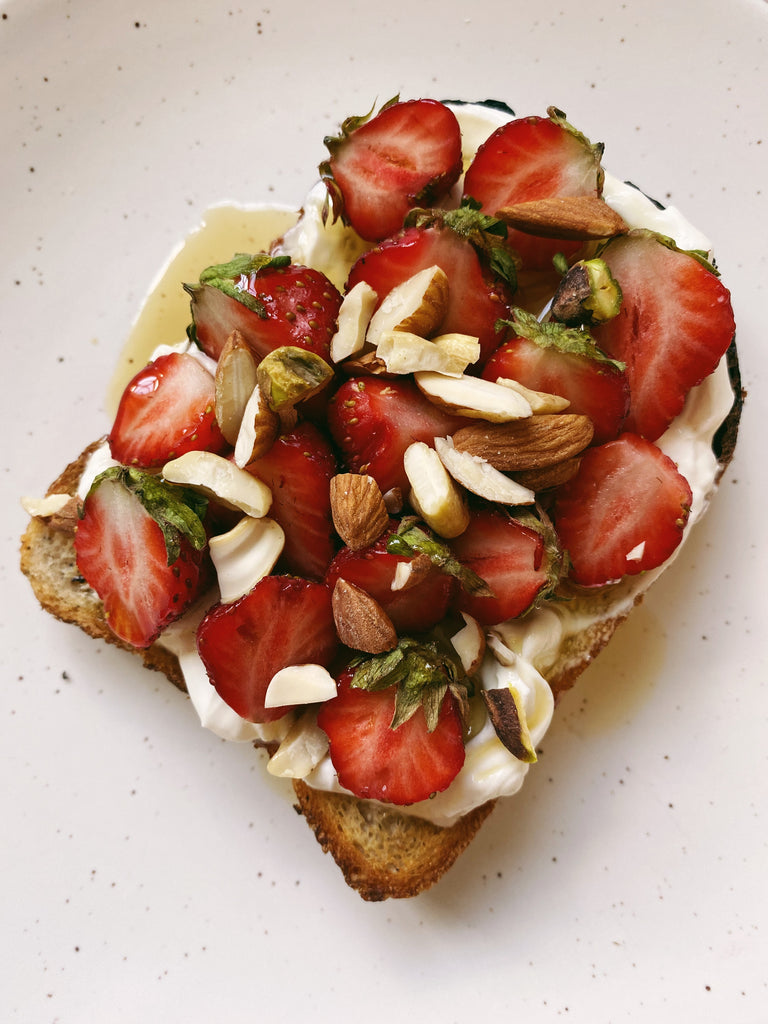 Easy breakfast toasts are our go-to in the mornings. If you've followed us for awhile, you've probably seen our many simple recipes that are all about bringing variety to your toasts. Whether it's a switch up in ingredients or technique, we hope we've brought you inspiration to change up your usual butter toast routine (not that there's anything wrong with butter toast!) In today's recipe, we are taking labneh in a sweeter direction with summer strawberries, a drizzle of maple syrup, and mixed chopped nuts. The maple syrup brings out the natural sugars in the strawberries, while the nuts add just a little crunchy texture in contrast with the pillowy, creamy labneh. Making mornings better, one toast at a time!
1 slice For the Love of Bread organic country sourdough sandwich bread, toasted

2 tbsp labneh
4-6 strawberries, halved
1 1/2 tbsp maple syrup
handful chopped mixed nuts
Spread the labneh evenly over the slice of toast. Place the strawberries on top and drizzle with maple syrup - Sprinkle the nuts on top to finish. Enjoy!