Peanut butter, strawberry, toasted coconut flakes toast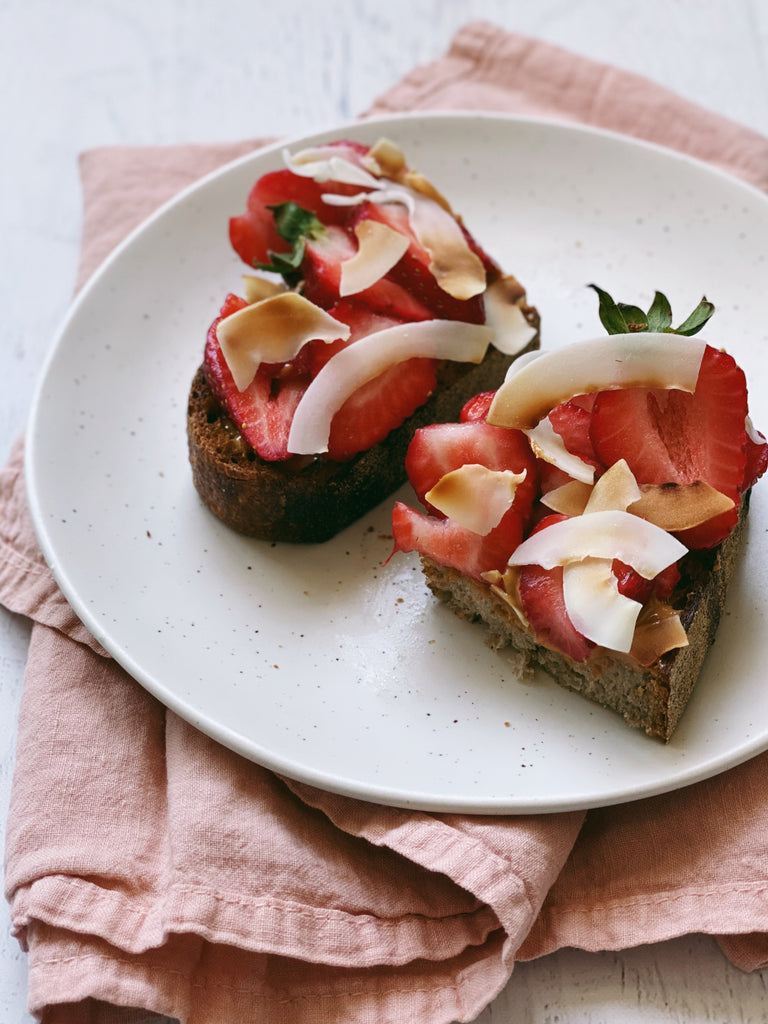 We know a lot of you are fasting right now, so we wanted to put together a quick and easy toast that's perfect for suhoor.
As you already know, we love peanut butter and are always looking for new ways to enjoy it on our sourdough. Today we pair it with sweet strawberries and toasted coconut flakes. Simple and delicious! And if you're looking to make your own peanut butter at home, make sure to check out our homemade peanut butter recipe from a few months ago.
3 tbsp unsweetened coconut flakes
2 tbsp peanut butter
4 strawberries, sliced
1 slice For the Love of Bread country sourdough batard, toasted
Heat a small pan over medium heat and add the coconut flakes. Let toast till golden brown, tossing often for about 5 minutes. Spread the peanut butter on the toast and place the strawberries and coconut flakes on top. Enjoy!