Persian Inspired Herb Platter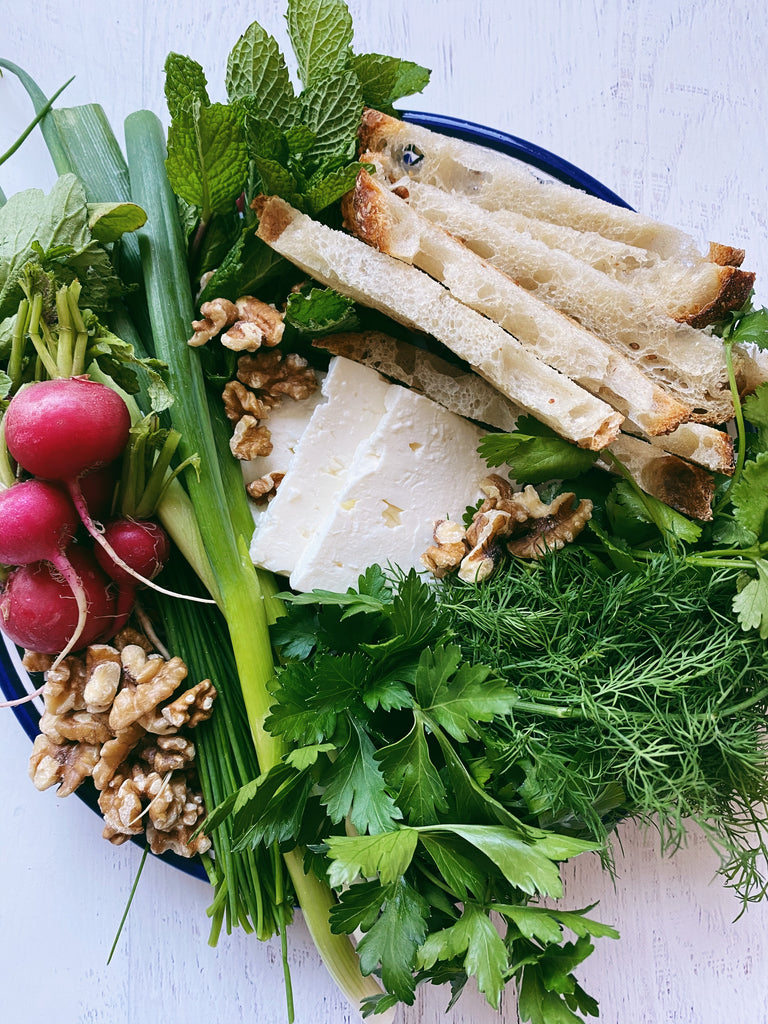 Sabzi khordan is an abundant herb platter served alongside a meal in Persian culture. It's filled with a variety of herbs including, but not limited to: mint, basil, parsley, watercress, coriander, dill, chives as well as radishes, feta cheese, walnuts and a typical flatbread known as sangak. We pay homage to this beautiful custom by keeping things mostly the same, except in this inspired version we switch out the sangak for our sourdough bread, particularly the loaf ends. It's such a great way to use up the ends of the bread! Feel free to use any other herbs and greens you have on hand!
200 grams feta cheese

herbs (a handful each): mint, cilantro, chives, scallions, parsley, dill
radishes
walnuts
For the Love of Bread organic country sourdough batard, ends/slices
To assemble and serve
Place the feta in the middle of the platter. 
Add the herbs in piles around the feta. 
Add in the radishes, walnuts and the bread in any open gaps. Enjoy!