Ricotta toast with apples, maple syrup & thyme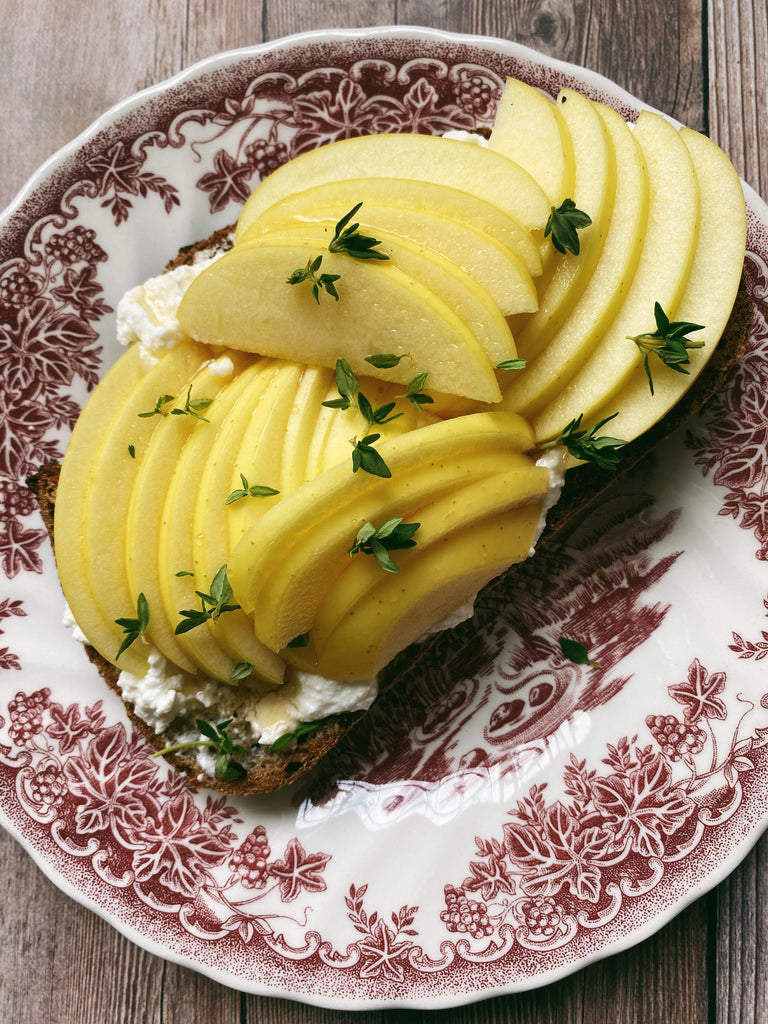 We're always thinking about new ideas for breakfast. Take 5 minutes to make our ricotta, apple, maple syrup and thyme toast, no prep and no cooking required. The creamy ricotta pairs perfectly with a tart apple slices, sweet maple syrup and the addition of fresh thyme leaves on top adds just the right amount of savory. It's such an interesting combination and we promise it will be ready in 5 minutes!
1 apple, sliced thinly

ricotta cheese
maple syrup
fresh thyme leaves
For the Love of Bread organic country sourdough batard, sliced & toasted
 
To assemble and serve
Spread the ricotta cheese generously on the sourdough toast. Place the apple slices on top. Drizzle maple syrup over the apples and sprinkle with thyme. Enjoy!