Roasted Grapes & Whipped Feta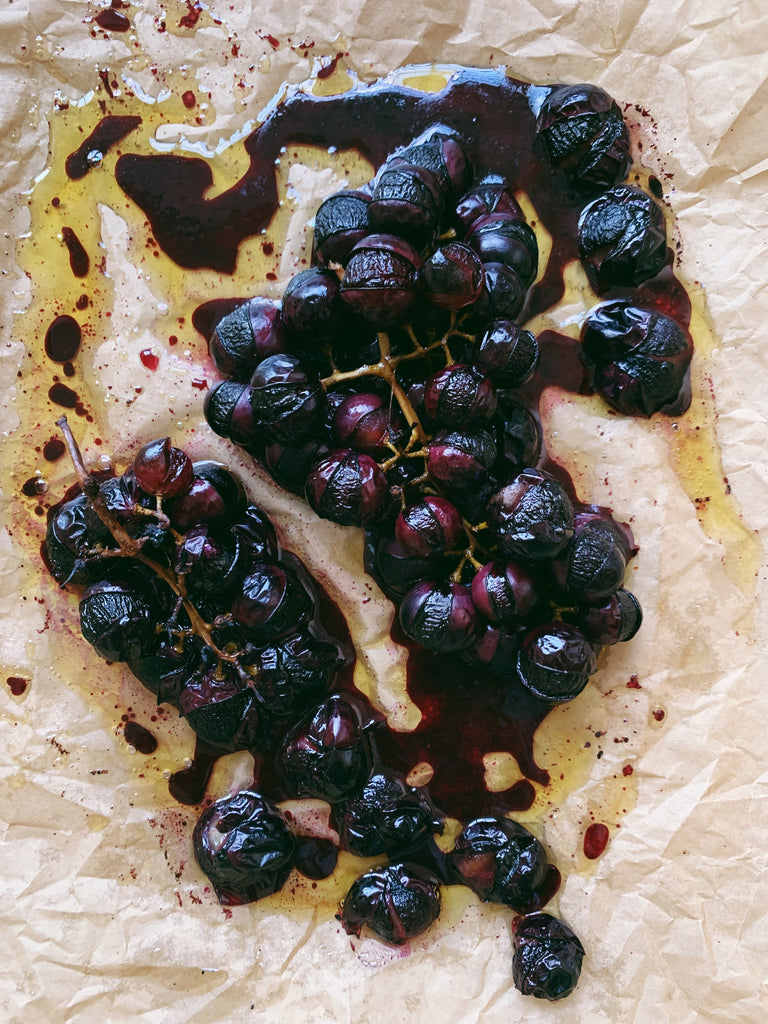 Have you ever tried roasting grapes? If not, you're in for a treat. Once roasted in the oven they transform into plump, sweet little morsels of deliciousness. Paired with creamy feta which we whip till fluffy and spread on our sourdough, it's the perfect combination of sweet and savory. And with the influx of jewel toned seasonal grapes in UAE supermarkets, you really have your pick of the bunch! #100Ways
For the roasted grapes
175 grams of grapes

3 Tbsp extra virgin olive oil, divided
200 grams feta cheese
Preheat the oven to 204C/400F. 
Place the grapes on a baking sheet and drizzle with 1 tablespoon of olive oil. Feel free to leave the grapes on the stem for a visual effect. 
Roast in the oven for 20 minutes until plump, juicy and bursting. 
Meanwhile place the feta and remaining 2 tablespoons of olive oil in a food processor. 
Whip the feta until smooth, creamy and fluffy. About 2-3 minutes.
To assemble and serve
For the Love of Bread country sourdough batard, sliced (toasting optional)

roasted grapes
whipped feta
sea salt for finishing
Spread the feta generously over the sourdough. 
Spoon the roasted grapes on top. 
Finish with a dash of salt and enjoy!