Salty Peanut Butter and Dark Chocolate Toast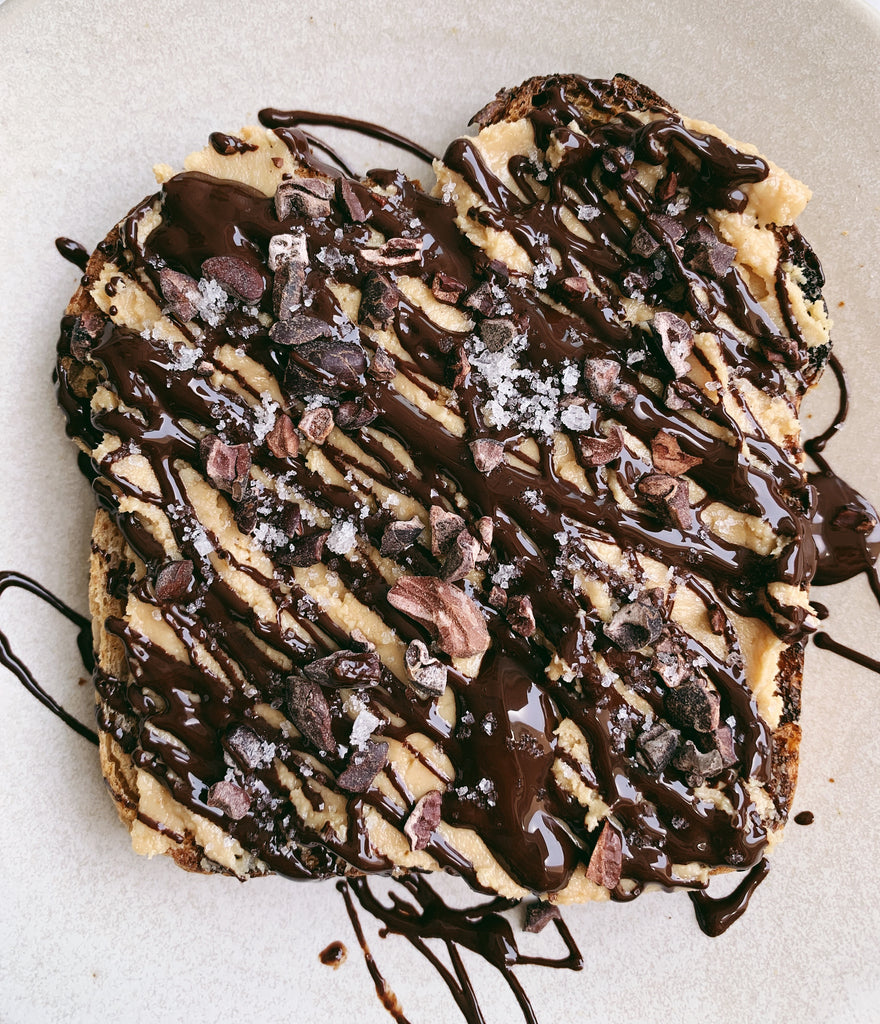 If you haven't noticed already, we love peanut butter. On toast or straight out of the jar when no one is watching, we will eat it forever and ever. Naturally, we made another fun dessert-like toast with creamy peanut butter, melted super dark chocolate, crunchy cacao nibs and a good sprinkle of fleur de sel. Crunchy, creamy, rich...we are obsessed. #100Ways

cooking time: 5 minutes
1 slice of For the Love of Bread organic sourdough sandwich bread, toasted

no sugar peanut butter
20 grams 85% dark chocolate
cacao nibs
fleur de sel or any flaky sea salt
Heat the dark chocolate in the microwave for 30 seconds or use double boiler method listed below. Set aside. 
To serve
Generously spread the peanut butter on the toast. Drizzle the melted dark chocolate on top. Finish with a good sprinkle of cacao nibs and salt. Enjoy!

Recipe Notes:
If 85% dark chocolate is too intense for you, feel free to substitute with one that's 70%. For double boiler method:
Heat a saucepan with about 2 inches of water over medium heat
Once the water reaches a medium simmer, place a heat-proof bowl to fit inside the saucepan. It should be large enough to rest comfortably on top of the saucepan.
Chop the chocolate roughly and add it to the bowl
Let the chocolate melt over the double boiler, stirring with a spatula, about 3-5 minutes.