Tahini Cherries on Toast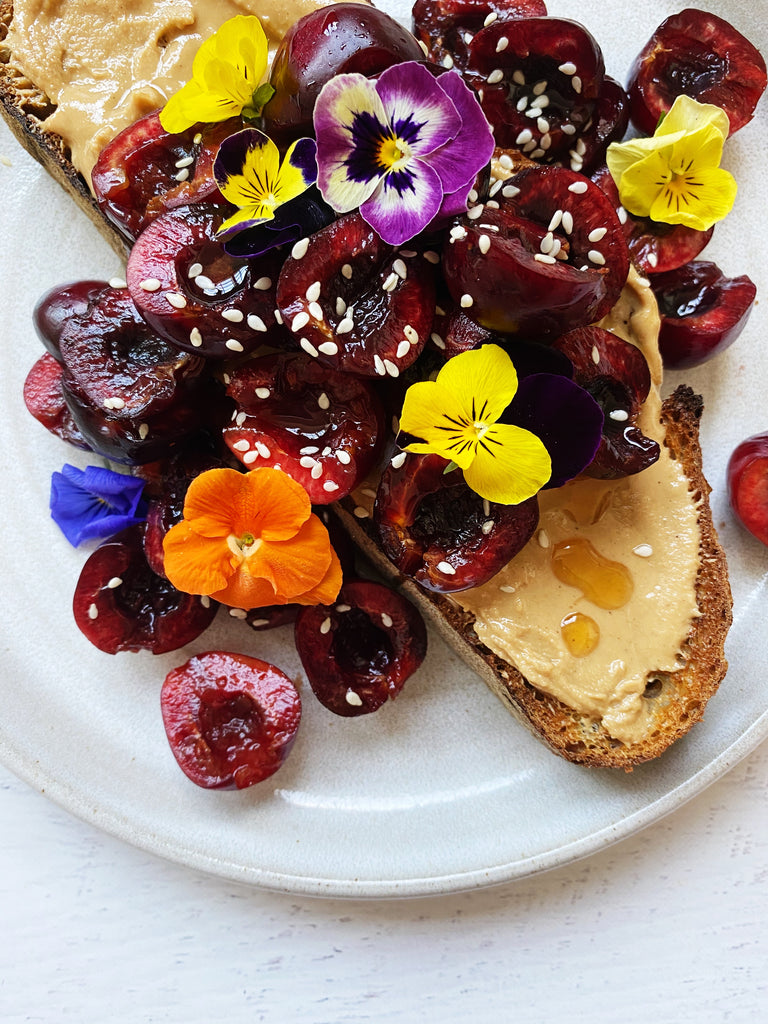 They're here! We wait all year for those beautiful cherries to show up in our supermarkets - and they are such a joy once they finally arrive. We love incorporating them into our breakfast, from porridge to smoothies and of course on toast.

Today's recipe uses tahini as a spread. You may be skeptical, but tahini is absolutely delicious when spread on toasted bread — very similar to the nuttiness and texture you get from a nut butter. Trust us! The combination of tart, plump cherries with nutty tahini is a refreshing change. Feel free to use honey or maple syrup as a sweetener.
1 thick slice of For the Love of Bread country sourdough batard, toasted

2 tbsp tahini, stirred
150 grams cherries, pitted & halved
1 tbsp honey or maple syrup
sesame seeds to finish
Spread the tahini evenly over the toast. Place the halved cherries on top and drizzle with honey or maple syrup. Finish with a sprinkle of sesame seeds. Enjoy!