Veggie Sandwich with Sriracha Lemon Mayo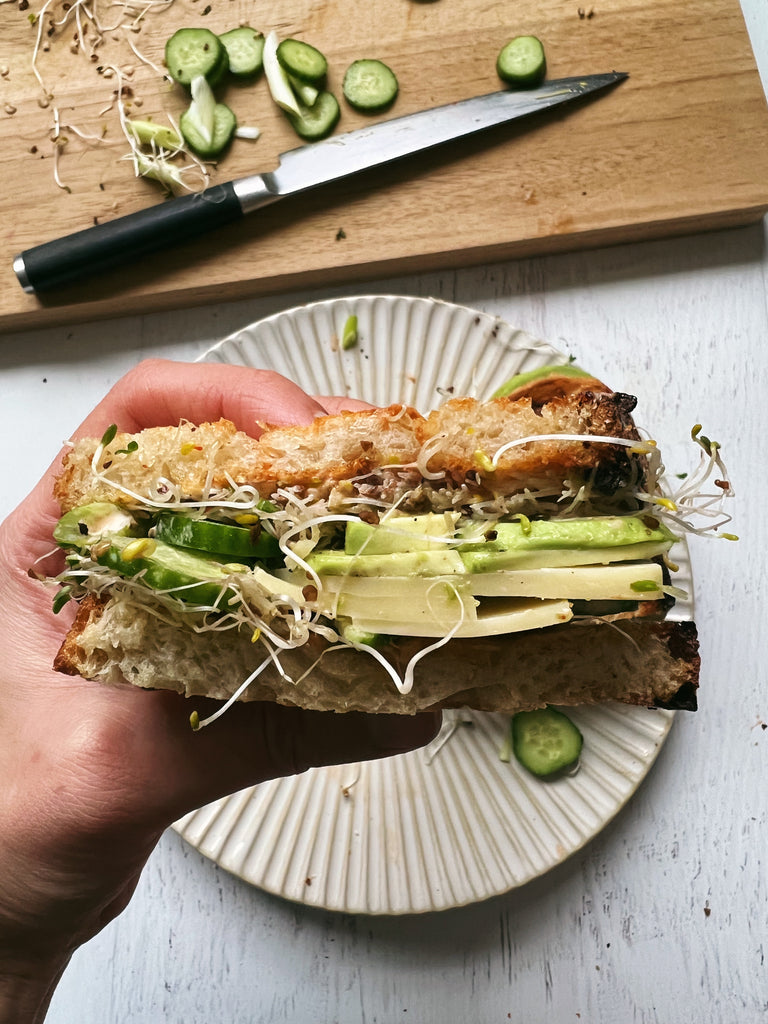 A bright, green, veggie filled sandwich that's filling, healthy, and hearty. We love this sandwich as a packed lunch option and it works great if you're working from home too.

INGREDIENTS
2 Tbsp mayonaise
1 Tbsp Sriracha
1 Tbsp fresh lemon juice
2 slices For the Love of Bread Organic Country Sourdough Batard, toasted
extra virgin olive oil, to drizzle
handful alfalfa sprouts
1/2 avocado, sliced
50 grams comtè cheese, sliced
1/2 of a Lebanese cucumber, sliced
1 scallion, green part only, sliced
1/2 jalapeno, sliced
salt and black pepper, to taste
METHOD
Mix the mayonnaise, sriracha, lemon juice, and salt in a small bowl until combined.
Drizzle the bread with olive oil and spread the mayo evenly on one side of each slice of sourdough bread.
Add the sprouts and avocado onto one slice of sourdough — season the avocado with salt and pepper.
Add the comtè cheese, cucumber, scallion, and jalapeño on top.
Place the remaining slice of sourdough on top and close into a sandwich.
ENJOY!