Whole wheat sourdough paired with Moliterno al Tartufo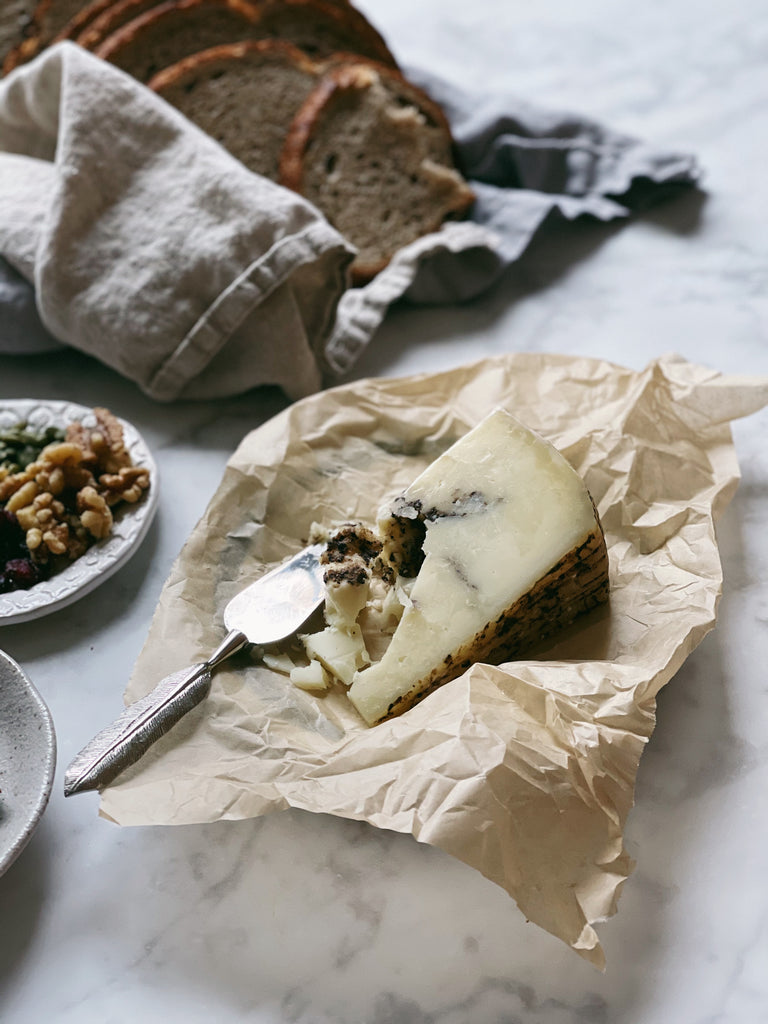 We are so excited to announce a new pairing for the month of December. We have paired our new whole wheat sourdough loaf with an incredible cheese known as Moliterno al Tartufo. This Italian cheese originates from Sardinia and is essentially a pecorino, an aged hard cheese made from sheep's milk. The cheese is injected with a paste of ground black truffles creating a beautiful veined design. The truffle is just the right amount, creating an earthy flavor that's not too overpowering. Tasting notes are slightly salty, but balanced with a delicious crumbly texture.

We've chosen to pair the Moliterno al Tartufo with our new hearth baked whole wheat sourdough. This loaf is made with 30% organic whole wheat flour and has notes of oat and bran. To accompany this pairing we recommend infusing warm honey with fresh chilies. It's a simple method of heating some honey till just warm with a few thin slices from a fresh chili. The spicy honey works beautifully with the sourdough and cheese. A plate of dried fruit, seeds, and nuts is always a good choice as well. The texture of this cheese is perfect for grating, so we highly recommend grating it onto your eggs and any savory toasts.